Create a page just like the one you are on now, with our drag-and-drop builder right in Notion.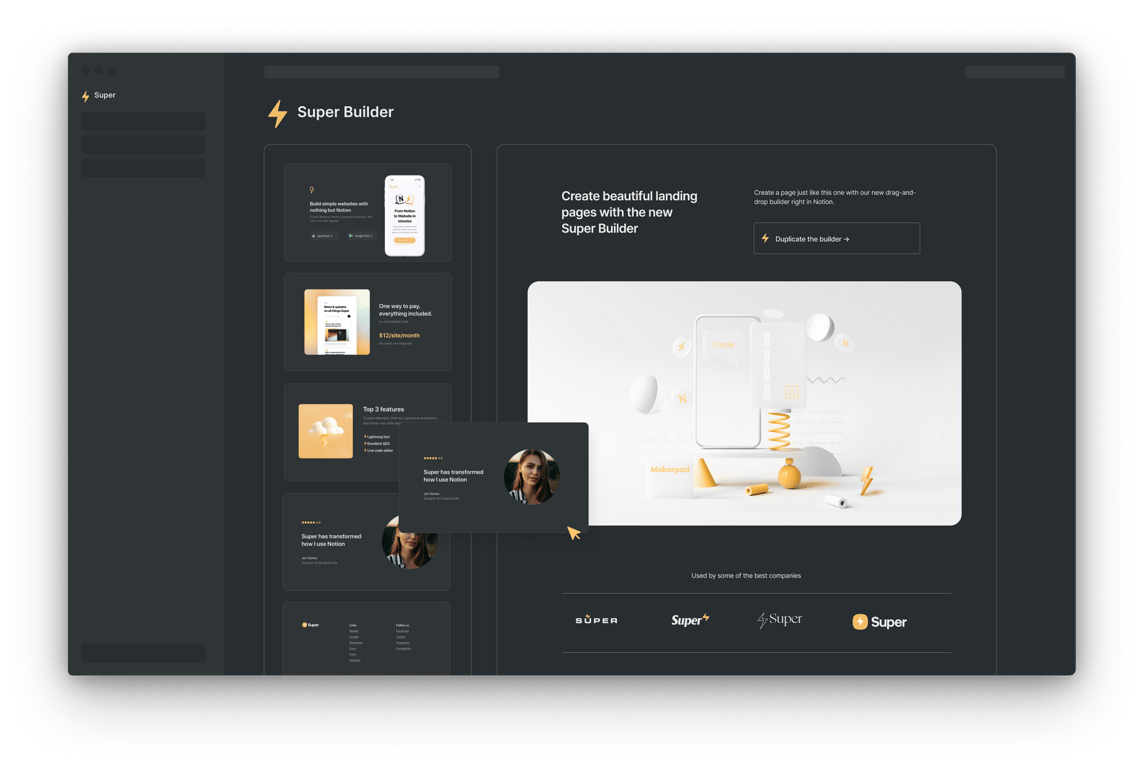 Used by some of the best companies
---
---
Features
Page Builder
Easily create a landing page using our brand new drag-and-drop builder that works right in Notion!
---
The Super Builder
Our builder is a new, easy-to-use tool for creating landing pages right in Notion. Simply drag and drop components into place and have your page up and running on Super in no time.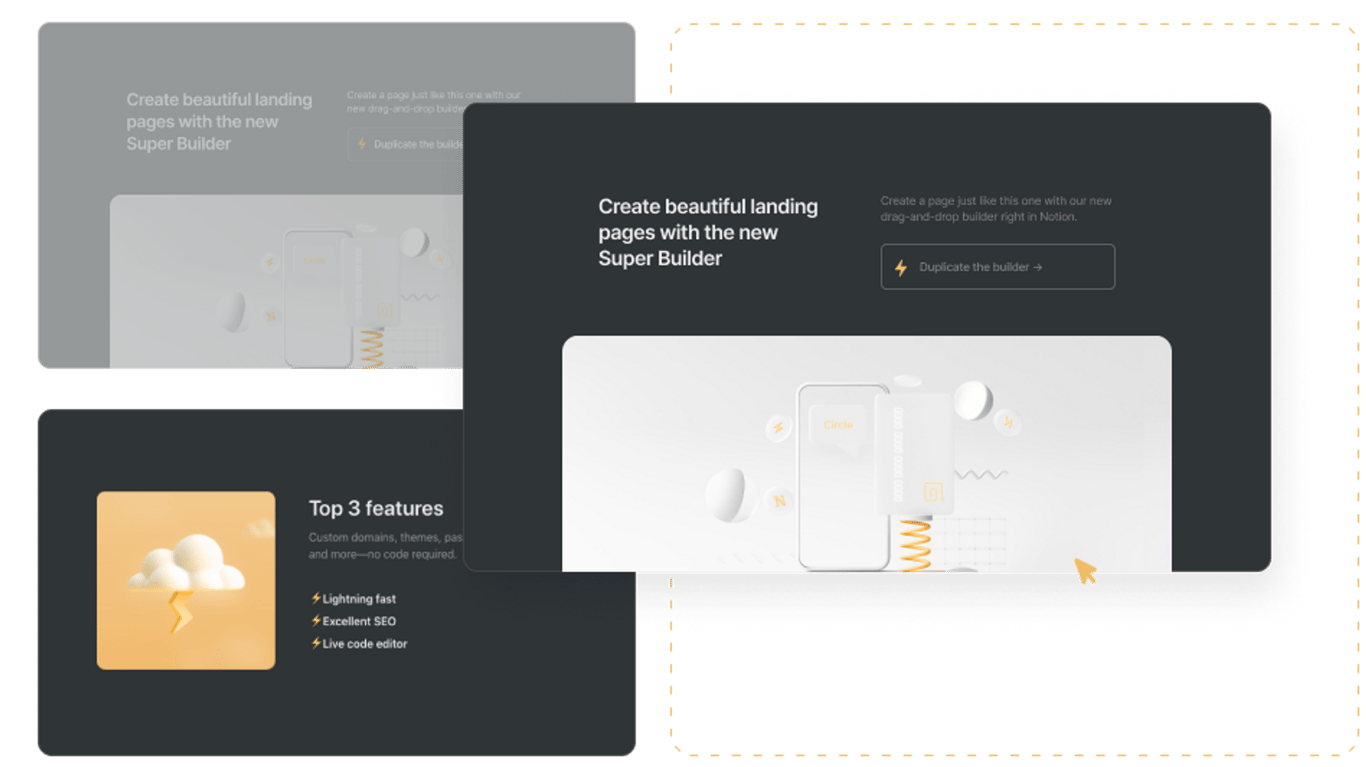 Components
Our builder comes with over 50 components in a range of categories for you to use to build out a beautiful landing page. All the elements on this page are part of the components library.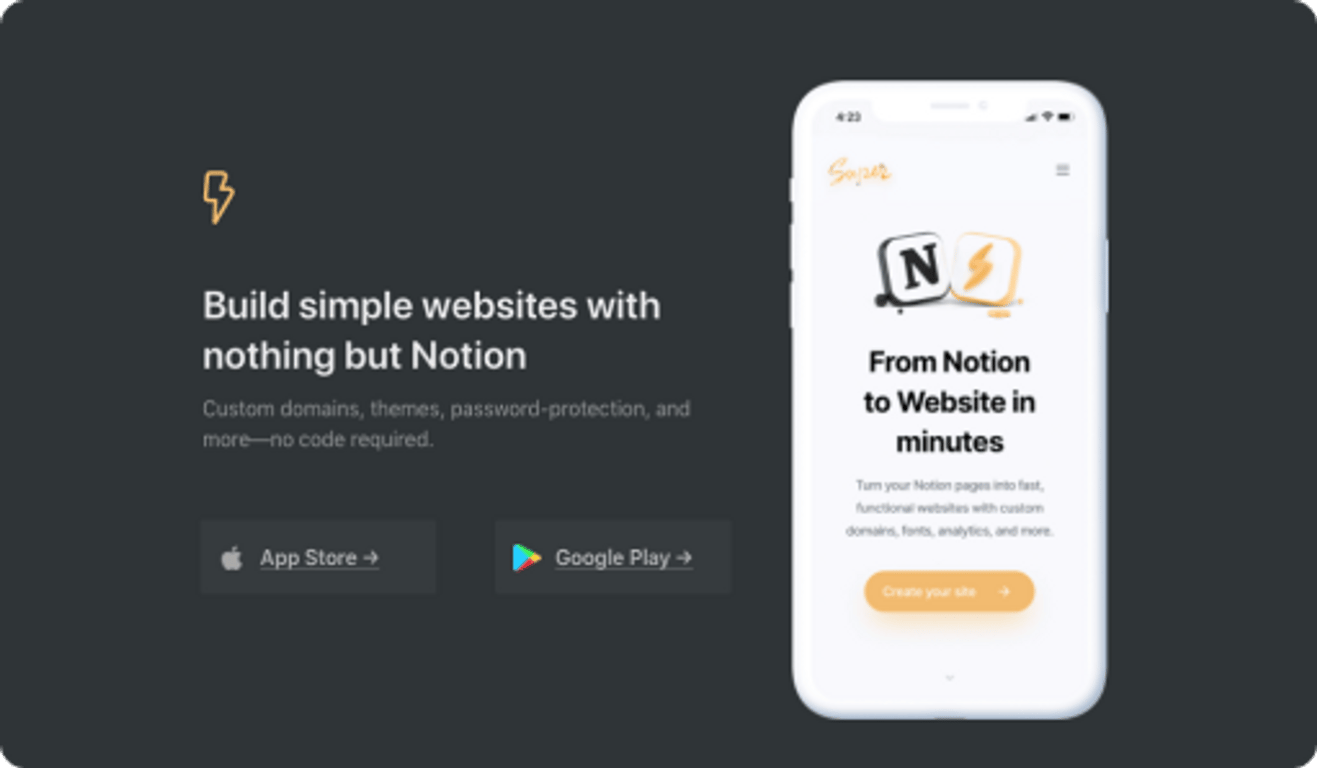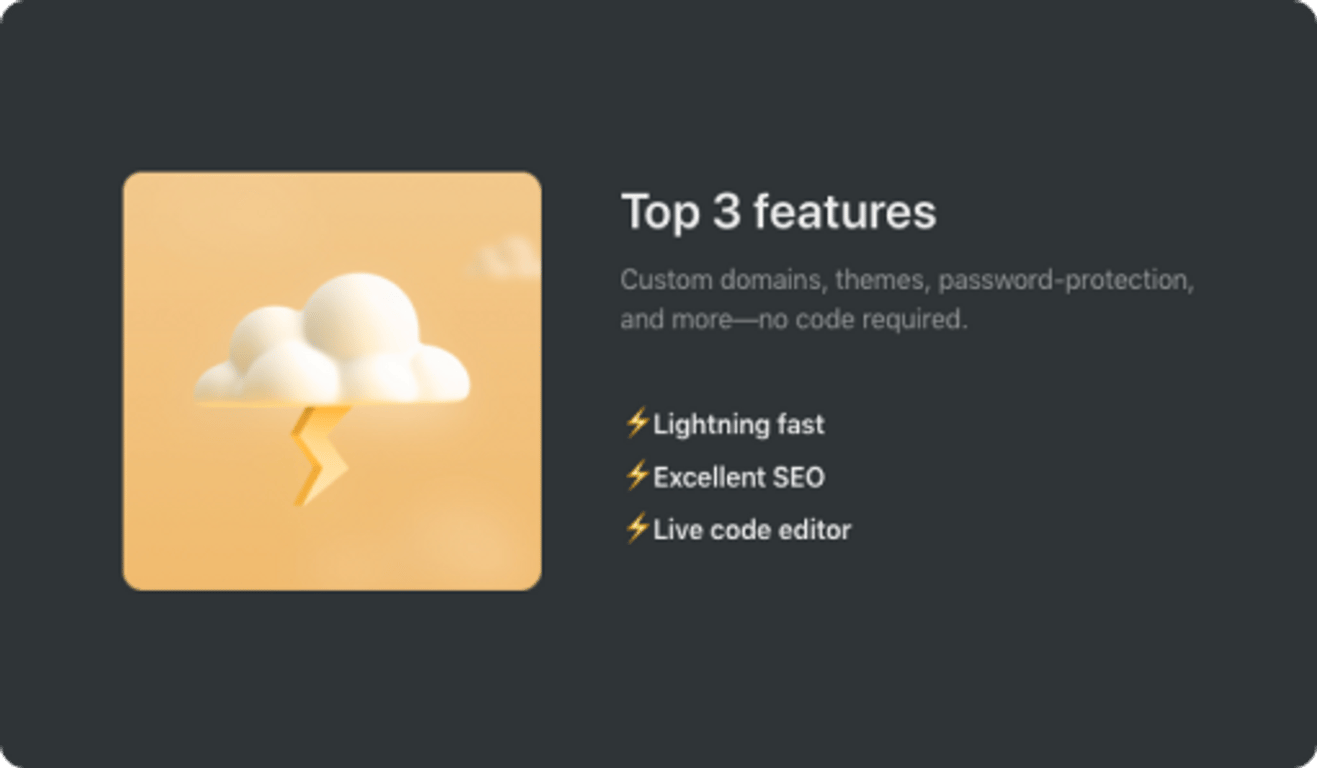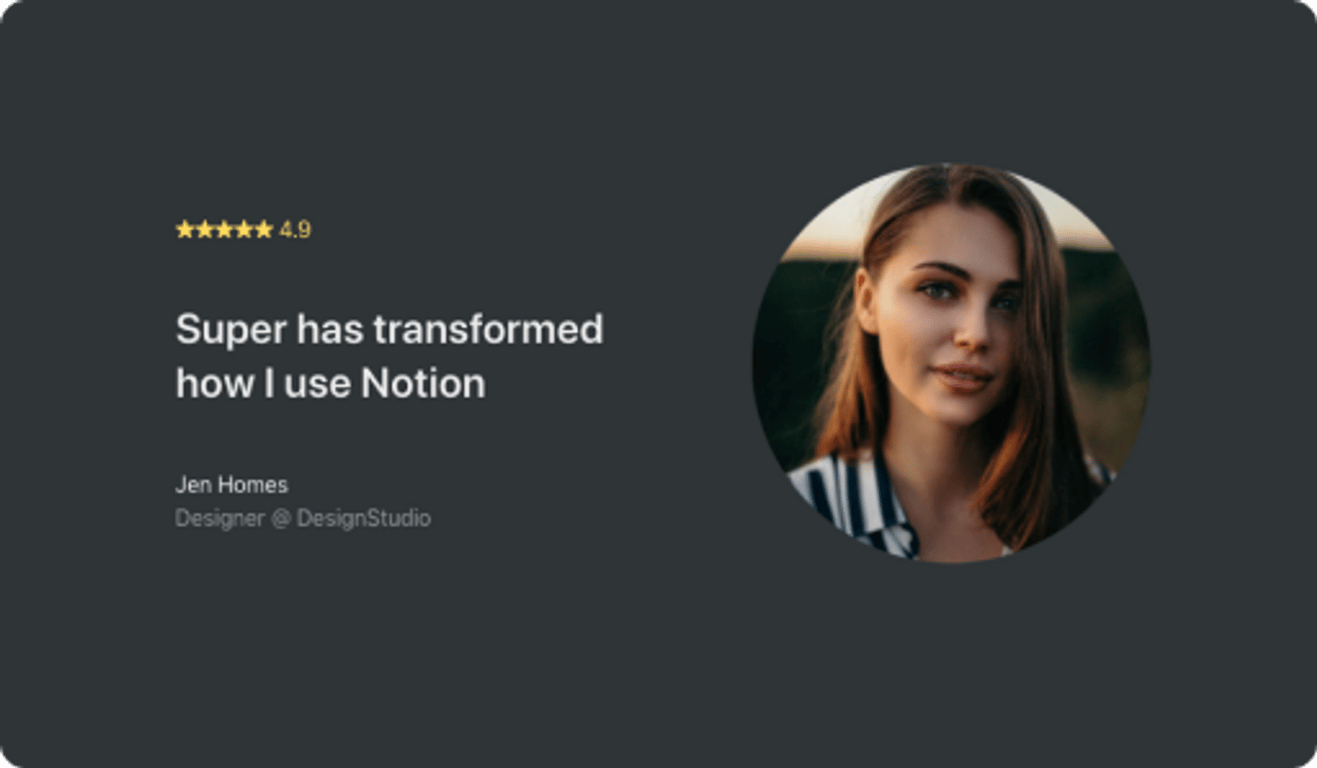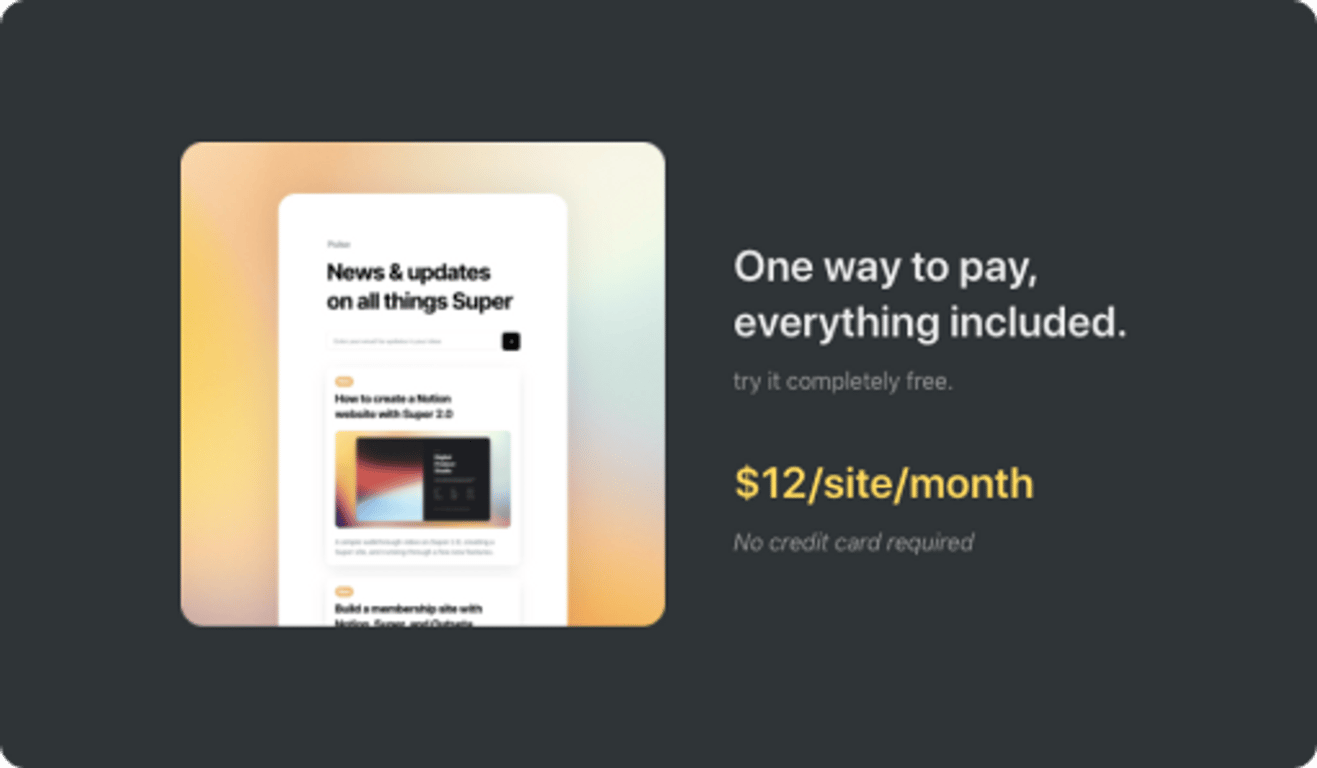 Themes
Once you've built a page with our builder apply a custom theme. These themes are not like our traditional templates, they only style blocks and don't limit layouts and customisability. We'll be adding more themes soon!
Stats
Just another example of a component from the page builder ↓
How would you rate Super? ⚡️
---
---